Theology of Prayer (1,2,3)
You will rediscover the power of prayer to communicate with God and to accomplish His work. This course will enlighten the student in three areas of prayer: Praying Biblically; Standing in the Gap; and "All the Prayers of the Bible." Your life will be changed and the vision God has placed in your heart will be enhanced.
John – Romans – Hebrews
The study of these books will allow the student to understand the basic doctrines of their "Great Salvation." An appreciation of the power of God to reveal His righteousness and His humanity will be realized and embraced.
Tabernacle Series (1,2,3)
The Tabernacle of Moses, Priestly Garments and The Tabernacle of David will be covered in this exciting series. You will see Christ in all His glory revealed in truth after truth and the heart of God will be exposed.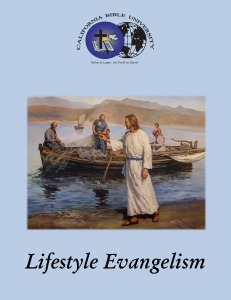 Lifestyle Evangelism (1,2,3)
A course designed to encourage each believer to actively seek to win the lost and fulfill the Great Commission. The student will experience the joy of bringing others to Christ, as they use the tools provided them in God's Word.
Pauline / General Epistles (1,2,3)
This class will reveal the heart of Paul and his rich expressions of Christianity. It also covers the historical backgrounds and detailed writings unfolding in Peter, John, James and Jude.
This course examines the code of Christian ethics which advocates the treating of others with dignity, respect and honor. Kindness and the consideration of biblical truth in all decision making, are fully developed in this class.
The communicating and passing on of our faith to this generation, and the next generation, is covered extensively in this enlightening course. The students will realize the importance of "keeping faith alive" by being good stewards of the word, and imparting their faith.
Nature & Character of God (1,2,3)
The awesomeness and immensity of God is revealed in this colorful and dynamic study. The students will fall in love with the Creator God of the Bible, who chooses to live and dwell in the hearts of finite man.
Chapel at CBU will be exciting and inspirational. Each student will be able to participate and grow in administering their gifting. Preaching, teaching, leading worship and fervent prayer will be experienced. This class is mandatory, but the student will be richly rewarded.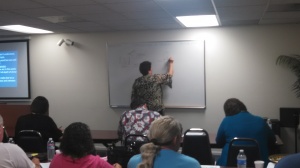 One or more times each quarter a special seminar will be offered on various topics. They will normally be scheduled on a Saturday from 9:00 a.m. to 4:00 p.m. (2 units each) Staff teachers and special guest speakers will participate in these seminars.